#24 Ommahha Beech Walkthrough
#24 Ommahha Beech Walkthrough
Description
Available loot: 35,000

, 35,000

Traps: 13 Bombs, 2 Spring Traps
Army needed: 30 

+ 40 

 + 10 


25 

 + 1 

 + 1 

Ommahha Beech Village (Hover to Zoom)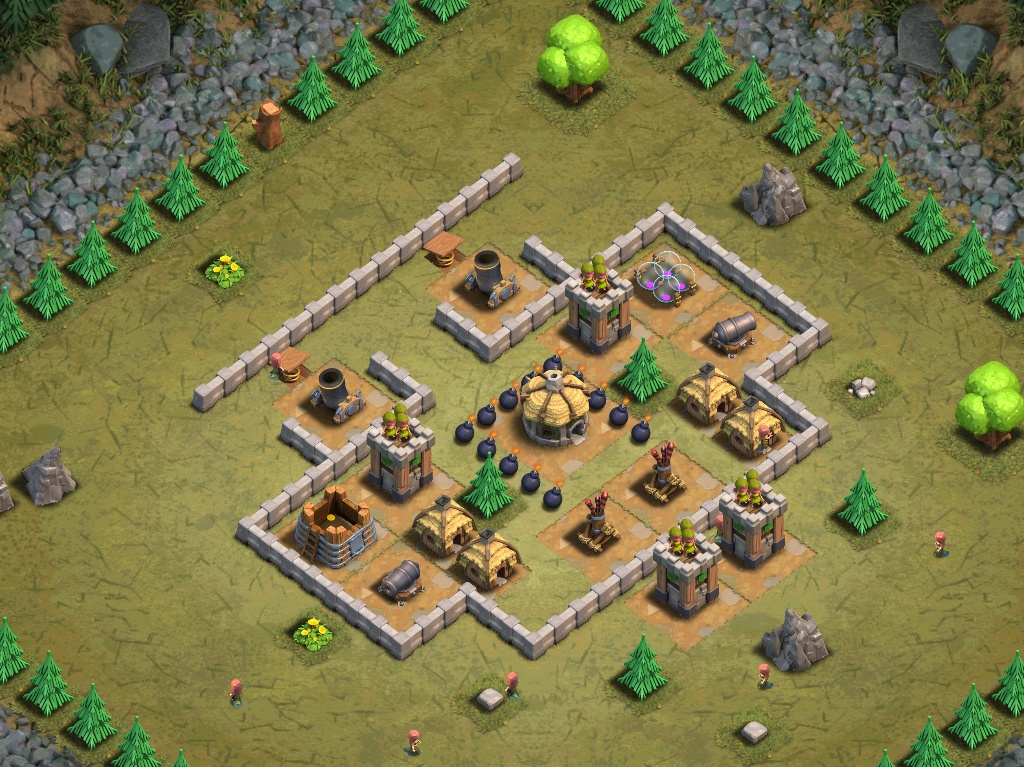 Tactics
Destroy the Archer Towers and Air Defense.
1. Deploy 15 Barbarians per archer tower at the bottom.
2. Deploy 5 Giants per side at the top.
3. Deploy 10 Archers per cannon.
Alternative Strategy:
25 Giants at the Archer Towers on bottom with 1 Wall Breaker and 1 Balloon.
Also, you can use the Giant-Healer combo from the bottom of the base, after destroying the Air Defenses.
Ommahha Beech Walkthrough Video (Full HD)
. . .