Players Ranking
Players Ranking
The Players Ranking is showing all players Progress in the Clash of Clans game.
Description
The players leaderboard is determined by the number of Trophies a player has.
On each leaderboard (Global and Local), only the top 200 trophy holders are listed.
The Players Ranking Game Screen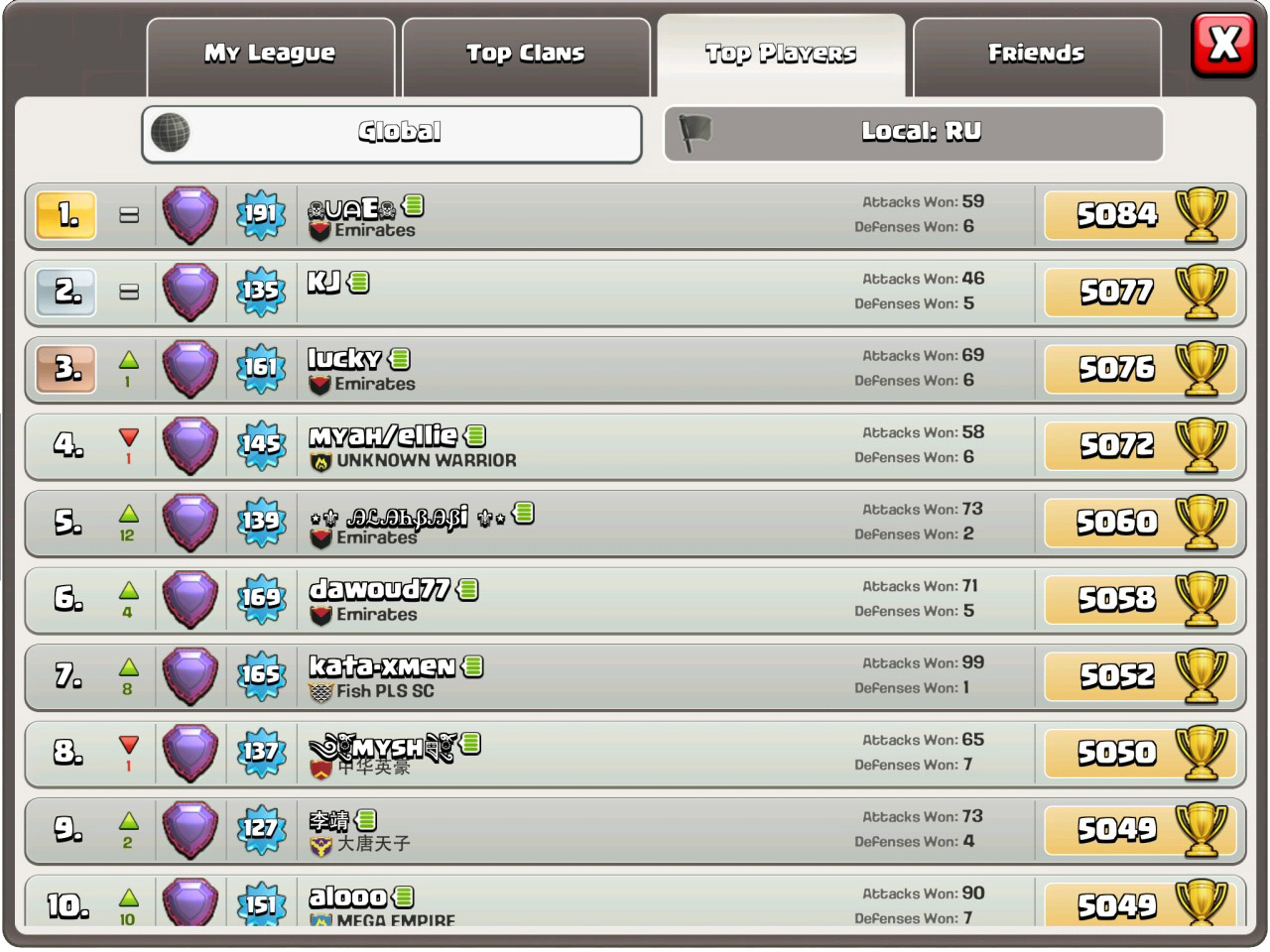 This current information about each player in the list are shown:
Player's position (first place highlighted by the a golden square, second by the silver square and third by the bronze).
Position change in previous day (+/-/=).
Player's Trophy League Badge.
Players's Level .
Player's name with Info Icon  . Tapping on this icon you can assess Player Profile, visit this Player's village, view the Player's Clan or Invite him to your Clan if this player currently not in any.
Player's Clan (if has one).
Also shown Attacks and Defenses Won during current battle season.
Players's Trophies count: XXX .
To see Clans ranking and how the collective clan Trophy count is calculated, see Clans Ranking.
The Local Leaderboards Introduction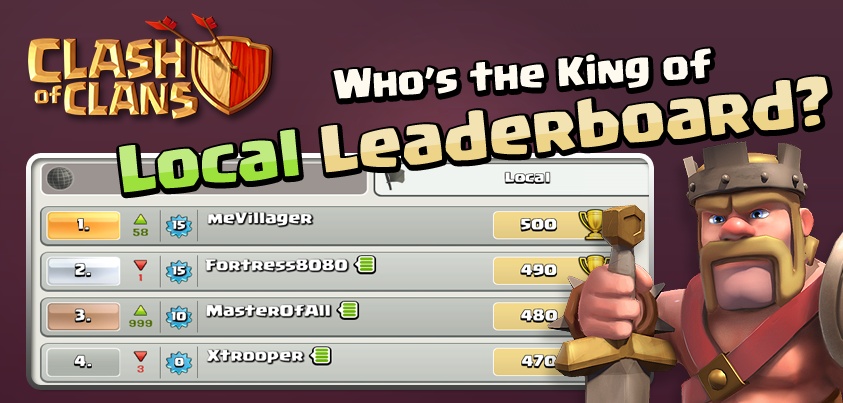 . . .