#23 Danny Boy Walkthrough
#23 Danny Boy Walkthrough
Description
Available loot: 30,000

, 30,000

Traps: 4 Bombs, 2 Spring Traps
Army needed: 15 

+ 40 

 + 10 

 + 1 

 + 2 

Danny Boy Village (Hover to Zoom)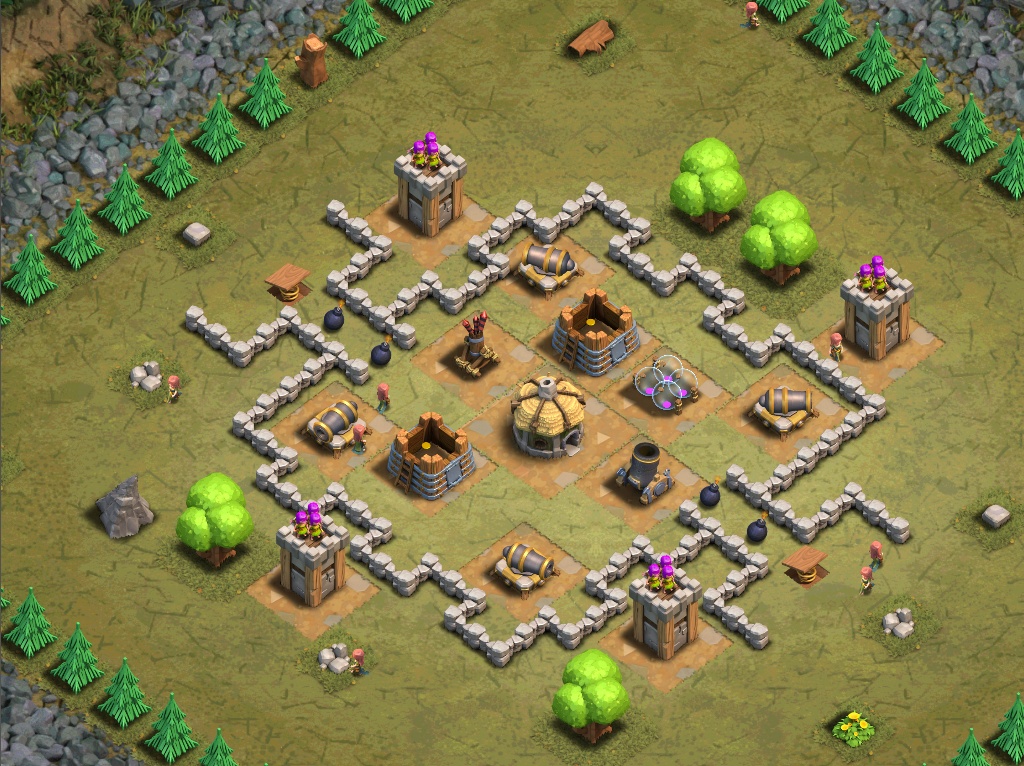 Tactics
1 Goblin in each will clear all of the Traps out of the bottle-necks.
Drop a few Barbarians with Archers support at the Archer Towers, then deploy several Giants at the Air Defense, supported by a few Archers. Throw a Balloon at them to finish up.
Alternate strategy:
Deploy 2 Giants at each Archer Tower, then deploy 1 Wizard (unlockable at TH5) at each of the archer towers excluding the top one. Instead, deploy some more giants, send in a Wall Breaker, and spell the Air Defense. Clear the rest with a Balloon.
Danny Boy Walkthrough Video (Full HD)
. . .