#25 Walls of Steel Walkthrough
#25 Walls of Steel Walkthrough
Description
Available loot: 40,000

, 40,000

Traps: 19 Bombs (2 not visible behind the Archer Towers), 11 Spring Traps
Walls of Steel Village (Hover to Zoom)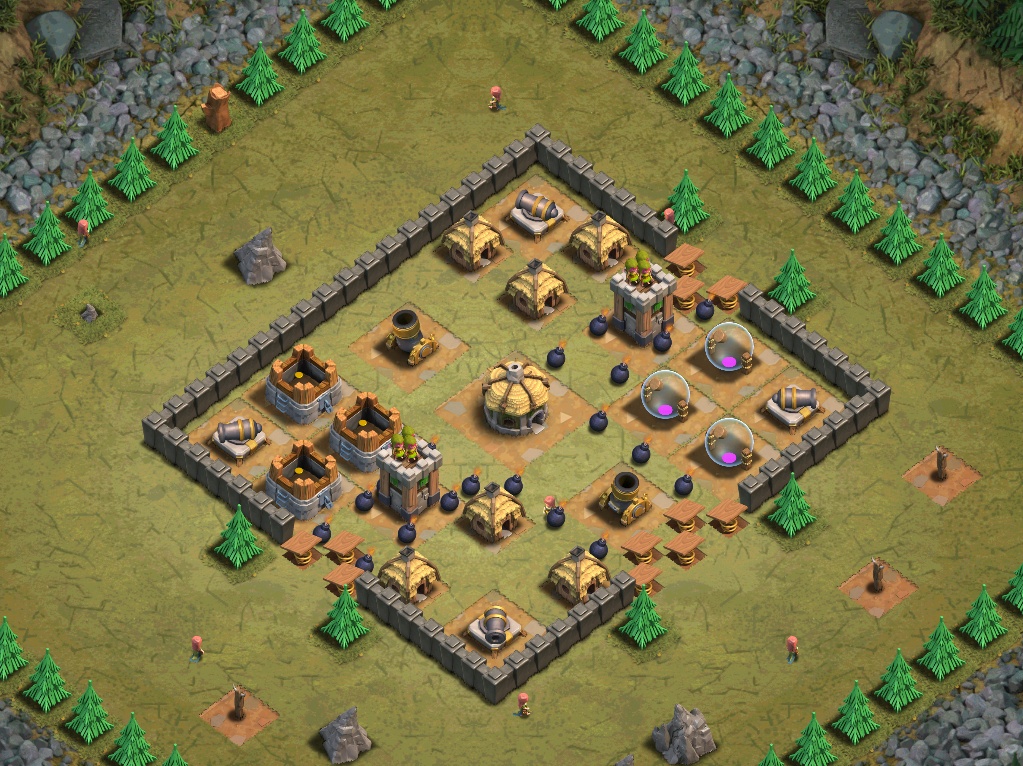 Tactics
Destroy the 2 Archer Towers. Then deploy the Balloons to destroy the rest of the village.
Deploy a few Barbarians next to each archer tower to active the Spring Traps.
Deploy 5 Giants each side to destroy the archer tower.
Deploy the Balloons and let them destroy the village.
Alternative Strategy:
Deploy 4 level 2 Balloons at each Archer Tower. This number reduces to 3 with level 3 Balloons.
Walls of Steel Walkthrough Video (Full HD)
. . .