#38 Goblin Picnic Walkthrough
#38 Goblin Picnic Walkthrough
Description
Available loot: 120,000

, 270,000

Traps: 5 Bombs, 4 Spring Traps
Army needed: 4 

 + 3 

 + 150 

 + 1 


 20 

 + 4 

 + 2 

Goblin Picnic Village (Hover to Zoom)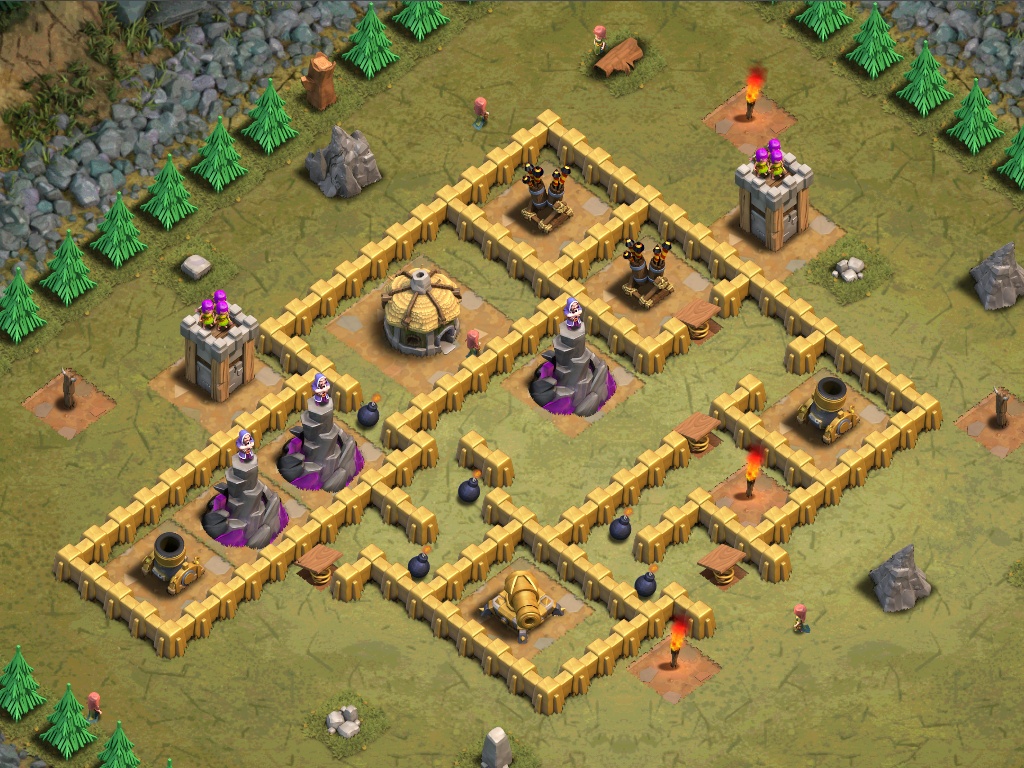 Tactics
Destroy the Air Defenses and Archer Tower with your Archers. Then destroy the Wizard Towers to deploy your Balloon.
Destroy the Air Defenses and Archer Tower with ~20 Archers.
Distract the Mortar.
Use your Wall Breakers to break the wall.
Deploy 4 Giants to attack the mortar
Deploy 30 Archer to take out the Wizard Towers and the Archer Tower.
Wait until they break thru the wall.
Deploy the rest of the Archers.
Let your Archers destroy the village. If they are killed, deploy the Balloon.
Alternative Atrategy
Use a Giant-Healer combo from the top-right side of the base.
Goblin Picnic Walkthrough Video (Full HD)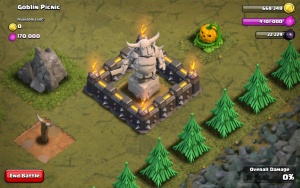 Interesting Map Objects
There's an Easter egg put in by Supercell most likely since the July 1, 2015 Update.
To do this, you must put a Jump Spell on the P.E.K.K.A Statue at the bottom right, use some Barbarians to get over the statue.
Once they're inside, they'll trigger the Santa Strike trap behind the statue. Santa Claus will appear and drop several presents.
This might mean that Supercell will re-implement Santa Strike this year.
Santa Strike at the Goblin Picnic Map Video (Full HD)
. . .