#21 Fivoka Walkthrough
#21 Fivoka Walkthrough
Description
Available loot: 20,000

, 20,000

Traps: 28 Bombs, 6 Spring Traps
Fivoka Village (Hover to Zoom)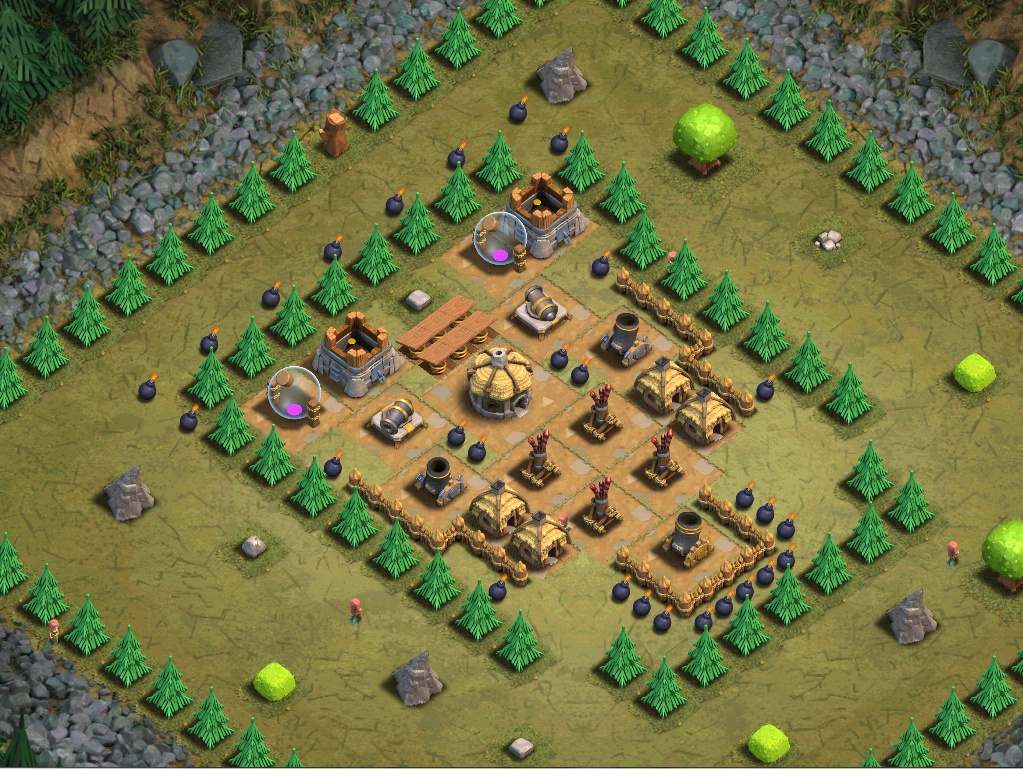 Tactics
Destroy the Air Defenses and deploy your Balloon.
1. Deploy a few Barbarians to set off the traps.
2. Deploy 5 Giants per side with Archers support to destroy the Air Defenses. You also could support the giants by dropping a Lightning Spell (it won't do much but it's something).
3. Deploy your Balloon.
Note: 15 Level 2 Giants only (7 on one side of air def, 8 on the other) wasn't enough to knock out the air defenses before being destroyed. Tested several times. Added archers as extra dmg but they target houses.
Fivoka Walkthrough Video (Full HD)
. . .