#20 Bouncy Castle Walkthrough
#20 Bouncy Castle Walkthrough
Description
Available loot: 17,000

, 17,000

Traps: 5 Bombs, 6 Spring Traps
Army needed: 30 

  + 2 

 + 1 


50 

 + 2 

 + 1 

Bouncy Castle Village (Hover to Zoom)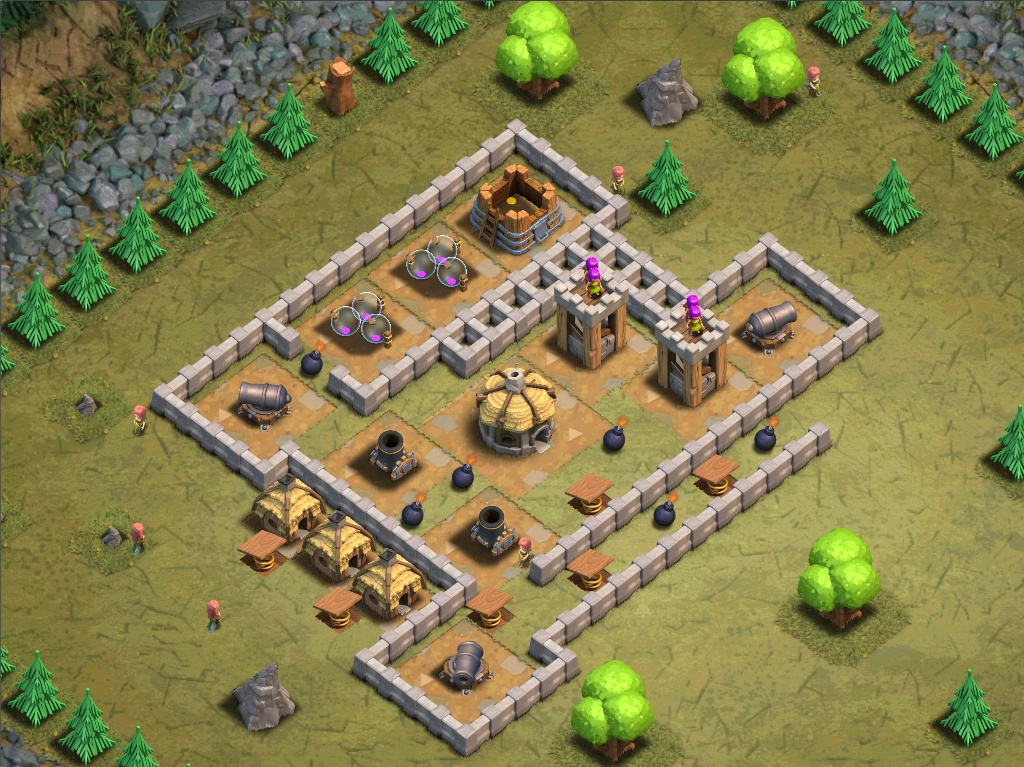 Tactics
Destroy the Archer Towers and deploy your Balloon.
Place a Giant to distract the Mortar.
Place a Giant to distract the Archer Towers and Cannon.
Deploy 30 Archers to destroy the Archer Towers.
Deploy your Balloon.
Or drop 50 level 3 Barbarians along with 2 Wall Breakers at the upper right Cannon. Once the Archer Towers destroyed, clean the rest with a Balloon.
Bouncy Castle Walkthrough Video (Full HD)
. . .
If you found an error, highlight it and press Shift + Enter or click here to inform us.