#35 Faulty Towers Walkthrough
#35 Faulty Towers Walkthrough
Description
Available loot: 110,000

, 110,000

Traps: 5 Spring Traps
Army needed: 30 

+ 85 

 + 11 


2 

 + 70 

 + 8 


 20 

 + 2 

+ 1 

Faulty Towers Village (Hover to Zoom)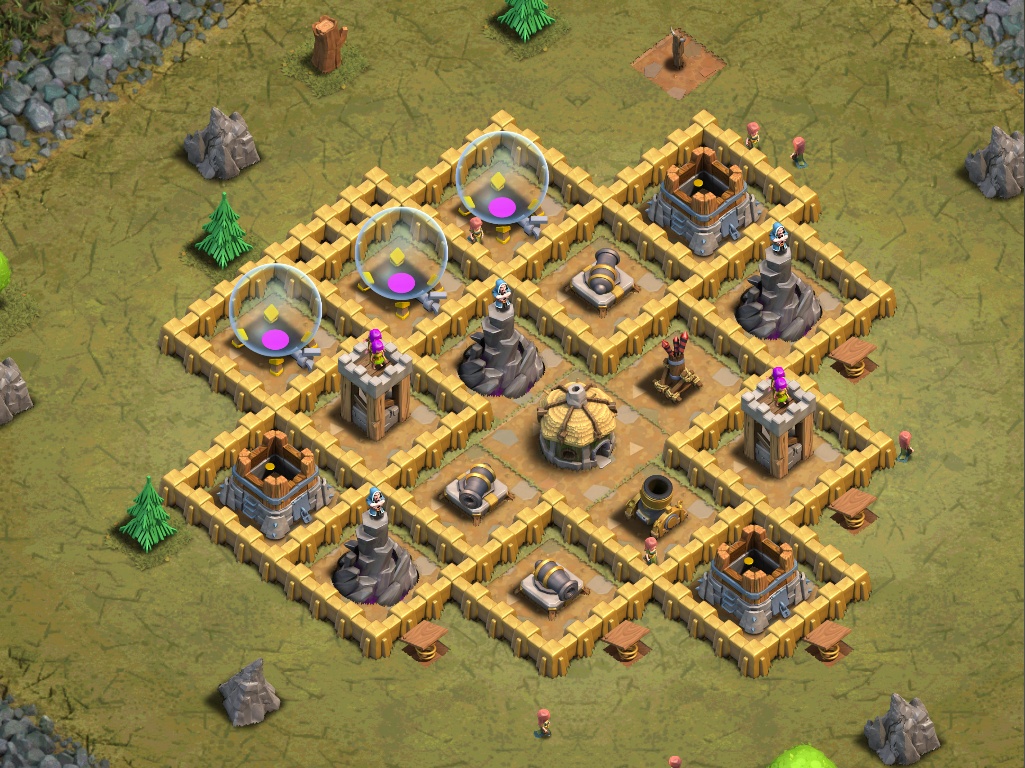 Tactics
In this level we take out some defenses first, but because we can't take out all the Wizard Towers we use a lot of Balloons to survive them.
Deploy 2 Giants to distract the defenses.
Deploy 50 Archers to destroy the Archer Tower, Air Defense and Wizard Tower.
Deploy the left over Archers to help destroy the Wizard Tower.
Deploy a Giant in the corner to distract the Archer Tower and Wizard Tower.
Directly place 3 Balloons at the bottom and 6 in the top to attack the Wizard Towers.
Alternative Strategies
Use a Giant-Healer combo from the right side where the Air Defense is located. Drop a Healing Spell whenever necessary.
Or triple Lightning Spell the area near the Air Defense and remove the anti-air towers. Play Balloons from the left side (minions are not necessary).
Faulty Towers Walkthrough Video (Full HD)
. . .