#31 Steel Gauntlet Walkthrough
#31 Steel Gauntlet Walkthrough
Description
Available loot: 80,000

, 80,000

Traps: 30 Bombs, 3 Spring Traps
Army needed: 140 

 + 4 


6

 + 80 

 + 6 

Steel Gauntlet Village (Hover to Zoom)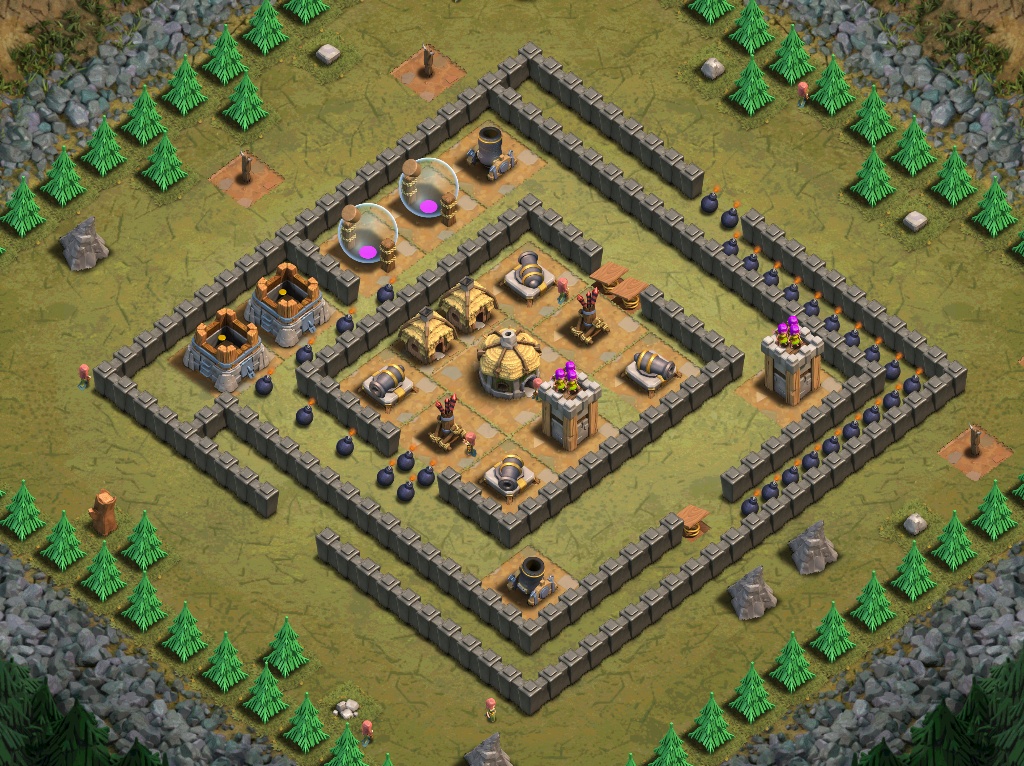 Tactics
In this level we don't use Balloons. Just destroy the 2 Mortars and then deploy a bunch of Barbarians to destroy the village.
Deploy 1 Wall Breaker to destroy the outer Wall.
Deploy a Barbarian and then a Wall Breaker to destroy the middle wall.
Deploy 55 Barbarians to take out the mortar.
Deploy a Wall Breaker to destroy the upper wall.
Deploy 25 Barbarians to take out the top mortar.
Deploy the rest of the Barbarians in waves after the Mortars are gone.
Alternative Strategies
Deploy a few Giants next to the bottom Mortar (you can spawn in there) to take it out. Drop a Giant as a meat shield near the top Mortar while a few spread out Archers take it out. As both mortars go down swarm Barbarians and Archers near the Archer Towers and they should be able to overwhelm the remaining defenses.
Or Balloon Rush the gap in the red area near the bottom of the base. Use Rage Spells or support Minions and Archers.
Steel Gauntlet Walkthrough Video (Full HD)
. . .