#27 Obsidian Tower Walkthrough
#27 Obsidian Tower Walkthrough
Description
Available loot: 20,000

, 80,000

Traps: 4 Bombs, 4 Spring Traps, 5 Level 3 Skeleton Traps (at the bottom corner of the map)
Army needed: 108 

 + 6 


 3 

 + 50 

+ 50 

Obsidian Tower Village (Hover to Zoom)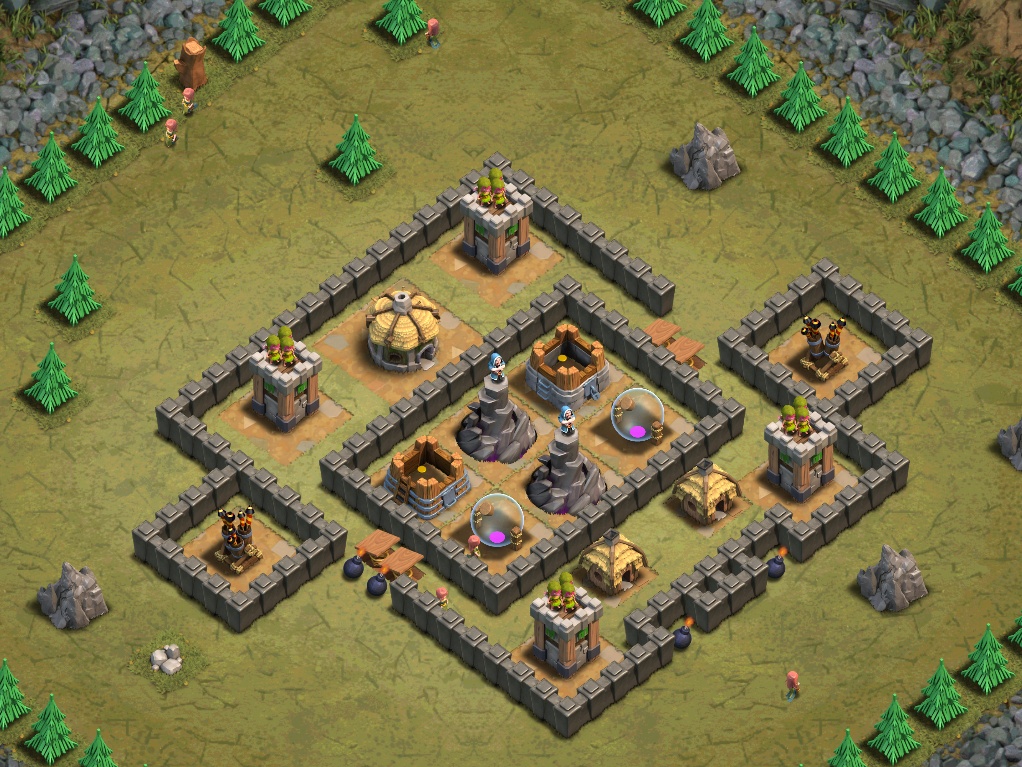 Tactics
First destroy the 4 Archer Towers. Then destroy the Wizard Towers by placing lots of archers at the bottom.
Use 20 Archers for each archer tower to destroy it.
Use the Wall Breakers to blow up the bottom wall.
Deploy the rest of the Archers to destroy the Wizard Towers.
The archers will destroy the rest of the village.]
Alternative Strategies
Use 2 or 3 Lightning Spells (depending on level) on the Wizard Towers, and then swarm Barbarians and Archers. However, this is not very cost effective but is useful if you need to dump spells.
Or deploy some well-placed Archers at each Air Defense until they are down (you can do this without having Archer Towers shoot at you.) Then, strafe the remaining defenses with Balloons. Lightning Spell the Wizard Towers if necessary.
Obsidian Tower Walkthrough Video (Full HD)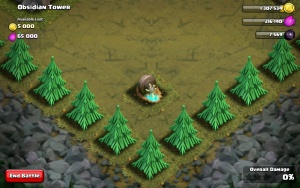 Interesting Map Objects
There are five level 3 hidden Skeleton Traps located in this map.
Look for them near the Halloween's Headstone at the bottom corner.
Even a level 40 Barbarian King alone is not enough to defeat all the Skeletons!
The Skeleton Traps Video (Full HD)
. . .