#18 Fool's Gold Walkthrough
#18 Fool's Gold Walkthrough
Description
Available loot: 20,000

, 6,000

Traps: 8 Bombs, 3 Spring Traps
Fool's Gold Village (Hover to Zoom)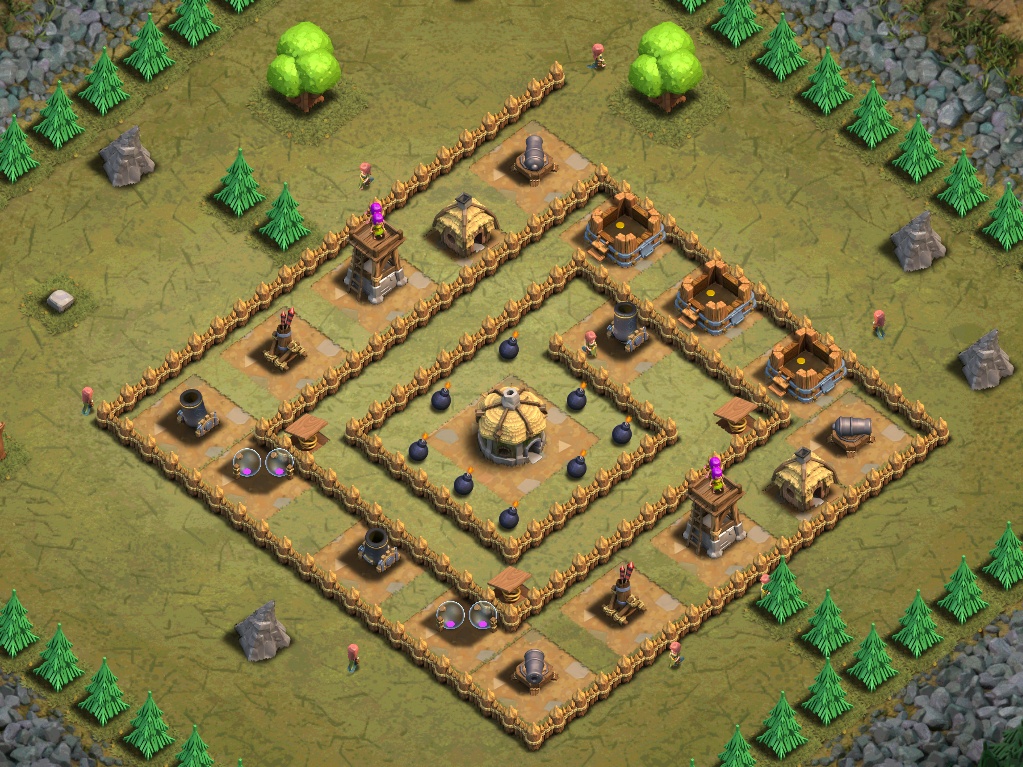 Tactics
Destroy the Archer Towers and Air Defenses and then deploy your Balloon.
Deploy 2 Giants per side to distract the defense.
Deploy 10 Archers per air defense and archer tower.
When the 2 Archer Towers and 2 Air Defenses are destroyed, deploy your Balloon.
6+6 Level 2 Balloons is not enough (confirmed), 8+8 Level 2 Balloons was enough though 7+7 may work if the Balloons target the Air Defence and then the Archer Tower (confirmed).
Fool's Gold Walkthrough Video (Full HD)
. . .