#16 Fort Knobs Walkthrough
#16 Fort Knobs Walkthrough
Description
Available loot: 15,000

, 15,000

Traps: 2 Bombs, 4 Spring Traps
Fort Knobs Village (Hover to Zoom)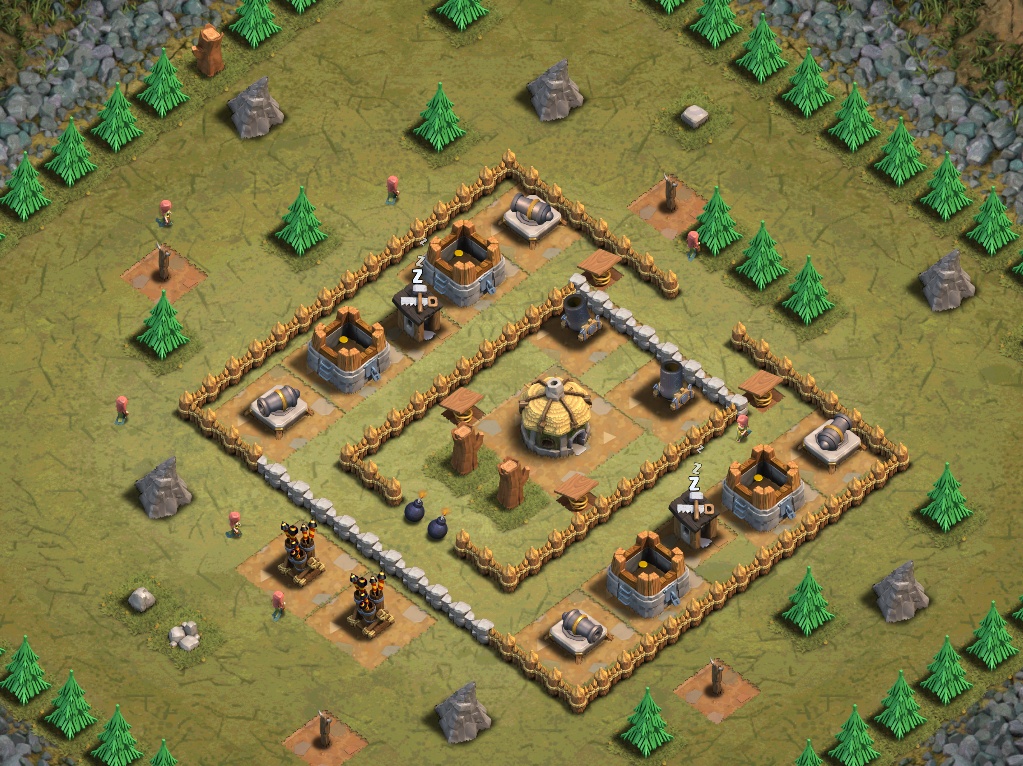 Tactics
Destroy the Air Defense and deploy your Balloon.
Deploy 5 Archers per air defense (single Archer actually is enough).
Deploy the Balloon after the Air Defense is gone.
Care must be taken to place the Archers so the Cannons can't reach them.
Also note that this will take a long time (drop more Balloons if you want to speed up the process), but you will actually make a profit as a result of the few units used.
Fort Knobs Walkthrough Video (Full HD)
. . .