#12 Gobbotown Walkthrough
#12 Gobbotown Walkthrough
Description
Available loot: 12,000

, 3,000

Traps: 2 Bombs
Army needed: 10 

 + 10 


10 

 + 2

or 1 

Gobbotown Village (Hover to Zoom)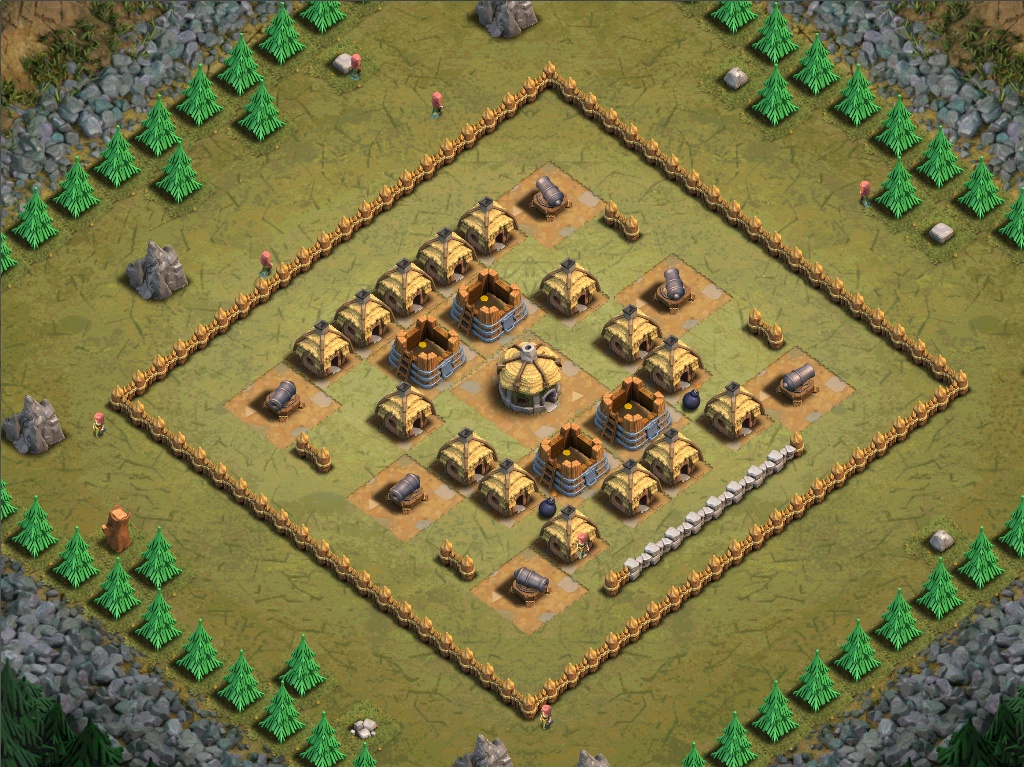 Tactics
Release the 10 Giants, let them destroy  the Cannons. Deploy the Archers to help with the other buildings.
Deploy 10 Giants at the bottom left side.
Deploy the 10 Archers.
Or, Deploy 10 Giants and 2 Wall Breakers next to a Cannon.
By the way, only one Balloon (or Minion) will just as easily destroy the base as well.
Gobbotown Walkthrough Video (Full HD)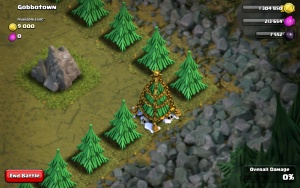 Interesting Map Objects
There is a Christmas Tree from the winter's 2013 Game Update  at the right corner of the map.
It's also good for you to have one of this Decoration at your base.
. . .