#8 Gold Rush Walkthrough
#8 Gold Rush Walkthrough
Description
Available loot: 6,000

, 2,000

Traps: 2 Bombs
Gold Rush Village (Hover to Zoom)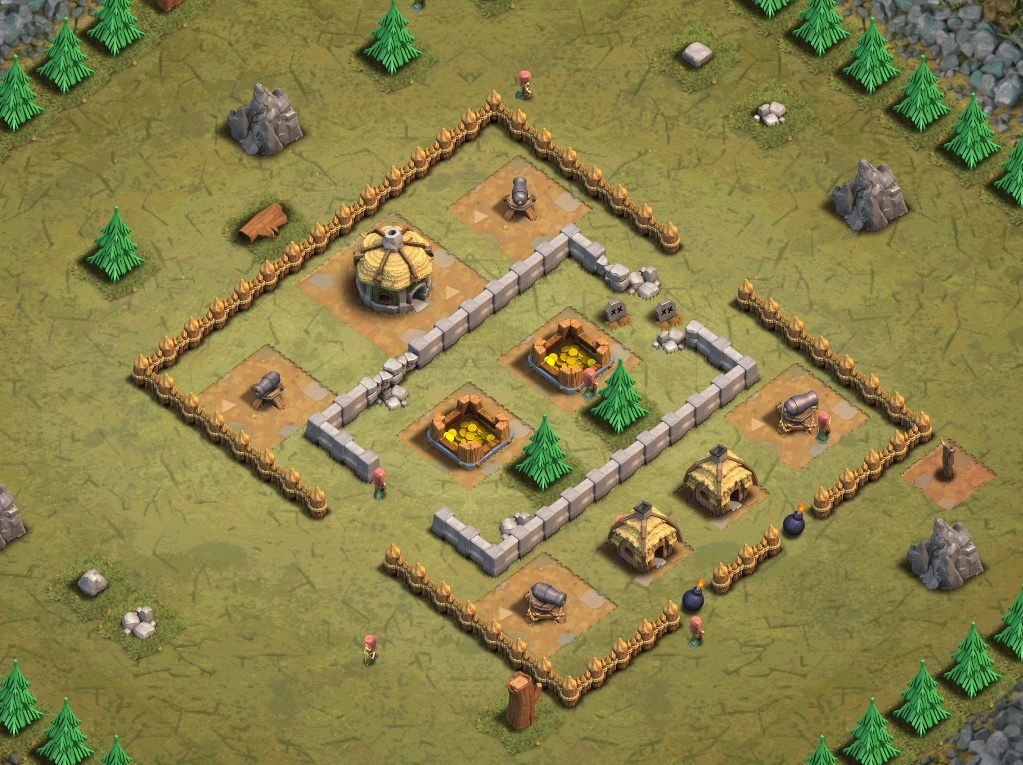 Tactics
Destroy the Cannons with archers, the rest will follow.
Deploy 10 Archers per Cannon.
Wait.
Or deploy 5-10 Giants through each opening on the left and right.
Gold Rush Walkthrough Video (Full HD)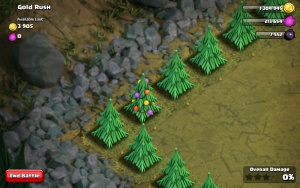 Interesting Map Objects
There is a Christmas Tree from the winter's 2012 Game Update  at the left corner of the map.
If you have such a X-Mas Tree at your Base it means that you are true veteran of this game.
. . .